Seebach Hidden Acres
Colored Boers

​​​

Lewisville, Ohio




Our Registered Boer Goat herd is located in southeast Ohio and consists of Red, Black, Painted, Spotted and Dappled Boers that all have a strong color background and good confirmation.

We are constantly striving to better our herd's impact in the show ring! We are still a little farm and are working diligently to become a well known breeder of our beloved boers.





Welcome To:
​Seebach Hidden Acres


Colored Boer Goats
Quality Registered Boer Goats with Premium Bloodlines in Ohio!
We are members of the ABGA
All our registered animals are registered with ABGA.
www.abga.org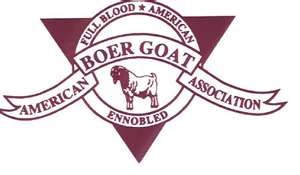 Our location allows us to easily provide quality boer goats to Ohio, West Virginia, and parts of Indiana and Pennsylvania.
To the right is SHA3 Red Hot N Fierce at 6 Months when he was awarded Division Reserve Champion at the Guernsey County Barn Blitz under Doug Glosser!​​ Fierce is now 3 Years old and has sired some AMAZING kids for us!! We made the really hard decision to sell Fierce so his last kids at our farm will be arriving Late January 2017.


Our Registered Boer Goat herd displays many important show qualities like, correct hoof and leg structure, bite, teat, muscle quantities and color, Color and more COLOR!!!!

If you are on the hunt for a new addition to your herd check our for sale page or contact us for more information on what is available! Thank You!

We now make custom show leads!! Please check out the

Leading With Style

tab at the top of the page for details and photos!